The 6 Best Times To Buy A Dishwasher On Sale
Few kitchen appliances have transformed our lives like dishwashers.
The days of standing at the sink – elbow-deep in murky water – have become thing of the past. Which is why it's so annoying when your dishwasher bites the dust.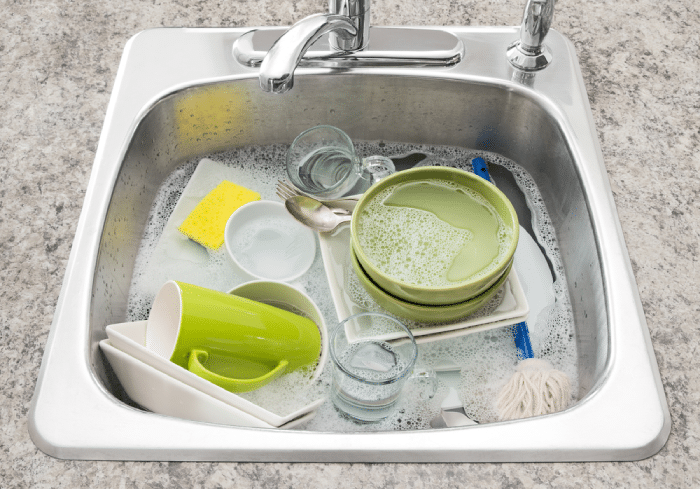 No one could blame you for hitting the mall to make a quick purchase. You want that baby up and running as soon as possible. But this is where it all goes wrong. You pay the full retail price, only to find that the same dishwasher has been reduced by 40 percent a week later. You could have saved you $500 – if only you'd waited.
Luckily, history doesn't have to repeat itself!
We show you how to wait for seasonal sales so you can nab a new appliance at a fraction of the price. We also throw in our dishwasher buying tips and weigh up the pros and cons of bundle buys. Keep reading if you want to get maximum value for minimum spend!
When is the Best Time to Buy a Dishwasher?
Whether you're browsing online or visiting a mall, it's not unusual to see half-price sales for dishwashers, fridges or washing machines. The problem is, they're usually advertised when you don't need them. And when your appliance finally conks outs – there isn't a sale in sight!
But don't worry, sales occur at specific times of the year, and they happen more frequently than you think. All you have to do is keep a product clearance calendar. You'll know when a sale is just around the corner – and you'll never pay full price again.
Below are key sales periods that should be slotted into your calendar today. They'll help you plan your purchase and secure the best price for your dishwasher. You may need to wait a few weeks to take advantage of the discount, but the savings are worth it!
Long weekends
Retailers love long-weekend holidays like Memorial Day, Labor Day or the Fourth of July. There's more foot traffic in malls and an uptick in online activity. It's the perfect opportunity to promote products and move last season's stock. But don't leave it too late. Half price dishwashers sell pretty quickly!
Spring (May) sales
May is when large appliance retailers clear out the old to make way for the new. This means that last season's dishwashers will be heavily discounted. You can get up to 50 per cent off the retail price during a spring sale, and more if you buy a floor model. Make sure you shop around to see who has the best deal on your favorite brand. A price comparison website can help you do this without leaving your home or driving to half a dozen stores!
Autumn (September) sales
Remember those new dishwasher models that came out in spring? You guessed it! They get reduced in September to make space for Christmas stock, which is released in October. This means you can get some great deals at this time. If you were coveting a new dishwasher in July, it can be yours in September at 30 or 40 percent off.
Black Friday sales
We don't have to tell you Black Friday! Retailers go nuts slashing prices and whipping everyone into a frenzy. Some even offer free shipping and bonus loyalty points – making the deal even sweeter. Make sure you join a few mailing lists so you find out about presales and reserve the dishwasher of your choice. You'd be surprised how quickly they get snapped!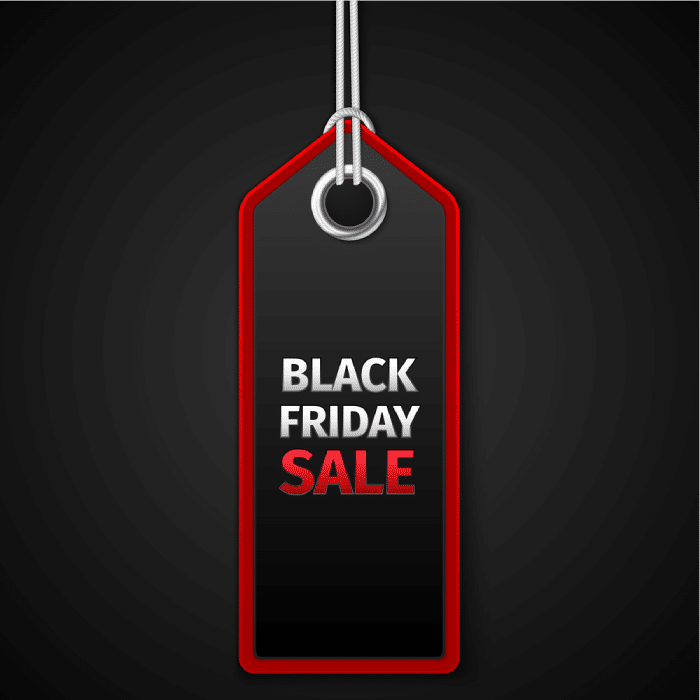 End-of-month sales
Few people realize that salespeople work on monthly commissions.
If they sell a certain product, they get a cut of that sale. Others have monthly quotas that need to be met. And when they exceed their quotas, they earn a bonus. This is why appliance retailers run end-of-month sales.
Look out for price reductions one or two weeks before the end of the month. If there's no sale advertised, try bargaining with a salesperson. They're less likely to push back if they want to smash their quota!
Christmas sales
Large appliance retailers know that Christmas is a difficult time for them. Fridges and stoves are simply too big to put under a Christmas tree! So what do they do? They drive discretionary buying with heavy discounting.
At this time, you'll find a lot of discounted dishwashers, and while a dishwasher may be the last thing on your mind at Christmas, hear me out. If your dishwasher is old or struggling, there's a good chance it might die soon – possibly during a holiday dinner. And let's face it, you don't want to be stuck washing dishes while everyone else is pulling Christmas crackers!
If you buy a dishwasher now, you won't be stressed during the holidays. It'll make short work of those dirty cups and plates – particularly if you're entertaining a party of 20 or more. You might even get cool features such as load size detection, voice activation or self-cleaning filters. These can make your life easier, both during the holidays and beyond.
Quick Dishwasher Buyer's Guide
It's great to score a discount on a dishwasher, but if it's too small or too big or doesn't meet your family's needs, you might as well throw your money away. When browsing for dishwashers online or in-store, make sure you consult our quick buyer's guide before making a decision. Here are five things you should look out for.
Capacity
Get the right size for your kitchen and family. If there are only two people in the house and the dishwasher is rarely used, an 18-inch dishwasher should be more than sufficient. Large families that entertain often should opt for a 24-inch dishwasher.
If space is at a premium, consider a portable model. These usually have butcher block tops and finished sides. Use them as an additional countertop space and wheel them wherever you like. You can even store them out of sight when not in use.
Features
You can get dishwashers with a range of different features. Are you after a self-cleaning filter? A range of cycles for different loads? A low-noise model for apartment living?
Or maybe you prefer physical buttons over touch screens, flexible shelves that fit plates that aren't a standard size, and baskets that prevent small items from falling on the element.
Whatever you need, write a list and make sure your new model is fully equipped with those features – budget permitting!
Energy Efficiency
Check out your dishwasher's energy star rating. This could save you a lot of money on energy and water consumption over time. Energy-saving models also have low-water features or quick-wash options – perfect for when you have small or lightly soiled loads. Also, if energy saving is a priority, buy a dishwasher with a delayed start button. This will let you run the dishwasher at night when energy costs are lower.
Smart Connectivity
Dishwashers are getting smarter. If you're a tech geek, you'll be keen to get your hands on a smart dishwasher. These come with Wi-Fi connectivity that allows you to start wash cycles at any time and gauge the washer's performance using your smartphone. That's right, you don't even need to open the dishwasher to check!
Smart dishwashers also detect the size of the load. This allows them to adjust the water consumption and length of the cycle. This can save you time and energy costs – and eliminate the hassle of finding the right setting.
Some dishwashers even have voice control systems that use Amazon Alexa or Google Home to lock, unlock, and start wash cycles. This is ideal for busy families who have their hands full – literally. And while they can be a little tricky to set up (depending on the brand), they're a cinch to use once they're up and running.
Reviews
It always pays to check online reviews before you buy a dishwasher. If you're planning to get an end-of-season model at a clearance sale, you'll find lots of people who've already used it and left reviews.
Make sure the review sites are reputable and weigh up the positives and negatives. No product will get five stars every time. Also, check recalls.gov in case a product was faulty or recalled. There could be shoddy retailers trying to offload dud appliances!
Is it better to buy appliances in a bundle?
There's no doubt that you can reap bigger savings by buying several appliances at once. Retailers are prepared to offer additional discounts for larger purchases. If you're remodeling or moving out for the first time, buying several appliances at once can provide great value.
However, one thing to remember is that bundle deals include appliances by the same brand. While this can give you a seamless look in your kitchen, you might not get the appliances you want.
For example, if you've done your research and found that the best appliance in each category is by a different manufacturer, you won't want a bundle deal. You'll prefer a different combo. Retailers will still give you a discount, but it won't be high as the manufacturer's bundle sale.
Final Thoughts
Getting a great deal on your next dishwasher is easier than you think.
All you have to is add our product clearance dates to your calendar and wait. You may have to handwash your plates for a few weeks, but the savings will be worth it.
When sales day comes around, make sure you don't buy the first dishwasher you see. Not all appliances are made equal. Consult our quick buyers guide to make an informed choice and get the best dishwasher for your family's needs. If you're remodeling or building a new house, take advantage of those bundle deals – you'll save hundreds on appliance costs.
Happy bargain hunting!
If you enjoyed this article, see below for more household tips and tricks. Have a great day!