Welcome to our team page!
This website was started back in 2016 to help homeowners solve their appliance issues without having to shell out hundreds of dollars to contractors. Since then we've come a long way – and we're lucky enough to be read by millions of readers each year.
Our mission is to provide expert appliance and home advice – for free. Thanks to some revenue from the ads we show on our guides, we've brought experienced appliance, HVAC, TV, & DIY experts on board to help ensure our content is the best there is.
Here's a quick introduction to the team behind Appliance Analysts!
---
Founder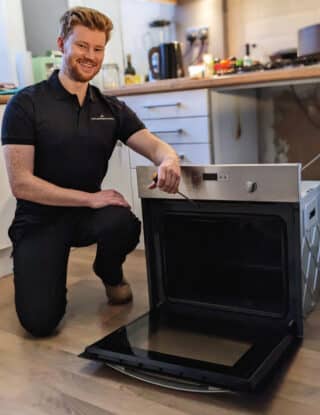 Craig Anderson
Appliance Analysts Founder
When it comes to appliances and anything electrical, I've always loved opening things up, figuring out how they work, and fixing them.
Back in 2016 I got frustrated at the lack of helpful appliance information online. Appliances can be some of the most expensive things in our home, yet there's so few guides out there for the regular homeowner.
After seeing friends and family shell out thousands of dollars to contractors, I started Appliance Analysts to help everyone. While I'm no certified-pro, my experience comes from a lot of amateur appliance investigation and repairs, over 6 years of covering appliance issues and fixes, and 2 engineering degrees.
Would you like to learn more about this website? Be sure to check out our story, our editorial policy, and our Appliance Challenge!