Last updated
April 12th, 2023
Reviewed for Accuracy
We've independently reviewed this article to make sure it's as accurate as we can make it.
To find out more about our article creation and review process, check out our editorial guidelines.
Are you struggling to decide between Lowe's and Home Depot for your appliance shopping?
Don't worry, this is a common issue. With both stores offering a wide range of options, it's no wonder making a decision can be tough.
Luckily, you've come to the right place for answers.
When comparing Lowe's vs Home Depot for appliances, both can be great options since they have decades of experience. However, Home Depot is more focused on DIY projects like flooring and paint, while Lowe's offers a wider selection of large appliances.
Read on to learn more about other differences and make the right choice!
Comparing Lowe's vs Home Depot For Appliances
It should come as no surprise that there are a lot of similarities between these stores. Even though Lowe's has been open for significantly longer than Home Depot, both chains have decades of experience behind them.
You should get a healthy selection at both stores, but what are the differences between them?
#1 Customer Service
Of course, you probably want to dive into the selection immediately, but it is more important to think about customer service first. You are going to have questions about the appliances you are looking at, so you need to make sure you have access to professionals who can point you in the right direction.
When you walk into the store, both chains will have helpful staff that can point you in the right direction. That way, you can locate a washing machine, a dryer, a refrigerator, or a freezer if you have questions.
At the same time, there are situations where you might run into customer service issues. If you try to call either of these chains on the phone, you are going to have a difficult time getting your question answered. You may also have to wait a long time.
That being said, this is something that is going to vary from store to store. This is not necessarily a reflection of the chain as a whole. If you have questions about large appliances, you are better off going to a physical store to ask your question there.
You are more likely to encounter someone who is knowledgeable and professional on the floor of the store instead of over the phone.
#2 Appliances In-Stock and Selection
Now, it is time to take a look at the appliances and the selection offered.
Because Home Depot tends to focus more on people who want to complete DIY projects, it tends to have more options in terms of flooring, wall tiles, and paint; however, Lowe's usually has a wider selection of large appliances.
This includes refrigerators, freezers, dishwashers, and ovens.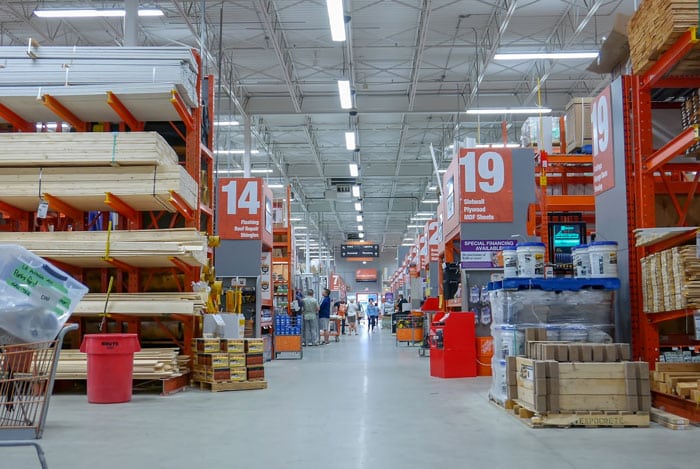 You can certainly still find a fantastic appliance at Home Depot, but it may be a bit hit-and-miss depending on where you live.
If you are looking for something specific, you may want to check the online selection interest. That way, you can take a look at what is available.
On the other hand, if you want to drive to the store and see what your local outlet has, you are certainly welcome to do this, but you may have a better shot at checking Lowe's first.
#3 Discount Opportunities and Prices
It should come as no surprise that the price of an appliance at these two stores is going to be virtually the same. These two compete with one another for virtually everything, so they keep a close eye on the prices of their competitors.
If you are looking for a lower price at one store instead of the other, you are better off taking a look at seasonal discounts.
You do have opportunities to save money at each of these stores. At the moment of writing this article, if you make a purchase using the Lowe's Consumer Credit Card, you will get a five percent discount on the purchase. Furthermore, the credit card also offers you an opportunity to spread the purchase out without interest if you pay it in full in six months.
At the moment of writing this article, Home Depot does not offer a credit card that provides the discount, but you can also spread the purchase out over six months without paying interest as long as you pay in full. The purchase has to be more than $299 to qualify for this option.
Both stores offer seasonal sales, so you will want to check back regularly to see if some of your favorite appliances are being offered at a temporary discount.
#4 Workshops
If you are interested in learning how to do things yourself, particularly with your appliances, you may want to take a look at Home Depot and see if they typically offer workshops.
Even though a lot of these workshops are geared toward children, you may be able to find educational opportunities for adults as well. Because Lowe's does not focus on the do-it-yourself crowd, they do not offer any workshops.
This may not be a major deciding factor in where you go for your purchase, but it is something you want to take note of.
#5 Online Opportunities
Both companies have the option to take a look at appliances online. You might be able to make a purchase there, saving yourself a trip to the store.
At the same time, you need to make sure the appliance will fit in your home. You might also want to take a look at the specific appliance in person before you make a decision.
Both companies offer a mobile application as well. Home Depot has a mobile application that comes with an augmented reality feature. This allows you to see how an item will fit in your home before you buy it.
Lowe's also offers a mobile application, but it focuses more on social media, as it's trying to target the younger generation. As an example, Lowe's even has an account on Snapchat. You can take a look at projects other people are doing, take measurements at home, and send them to Lowe's if you are interested in a new appliance. That way, you can make sure it fits.
In general, both companies offer easy online shopping opportunities. Even though the mobile applications are not identical, they are similar.
#6 Delivery and Shipping Options
Appliances are heavy, and you are unlikely to be able to fit them in your car. Therefore, you will have to get them delivered to your house at some point.
At the moment of writing this article, if you purchase an item online from Lowe's, you can get it delivered to your house for free as long as the purchase is over $45. Therefore, you should be able to get free shipping and delivery on just about every appliance you purchase.
Home Depot offers the same option. At the moment of writing this article, you can get free shipping as long as the appliance you purchased is greater than $396.
Clearly, this is a significant price difference, but this should not be an issue if you are purchasing a new appliance.
Which Is Closer To You?
Because there are a lot of similarities between these two stores, you might be wondering which one to choose. In the end, it is a good idea to start with the store that is closest to you.
You can check this by searching for the stores on Google Maps, Apple Maps, or Waze. You can also go to Lowe's or Home Depot's store finder.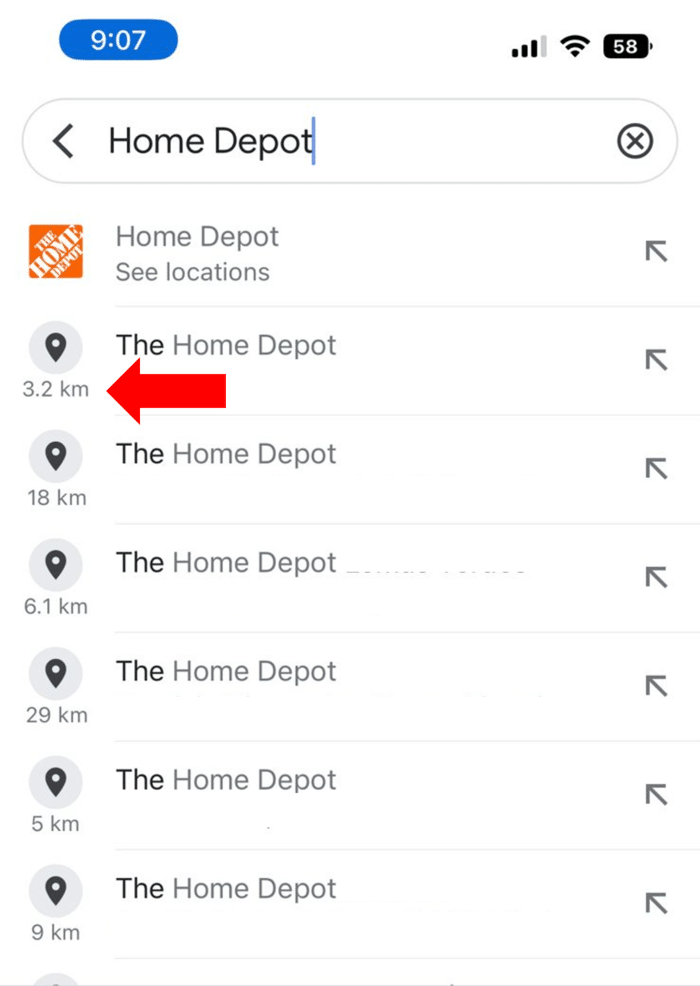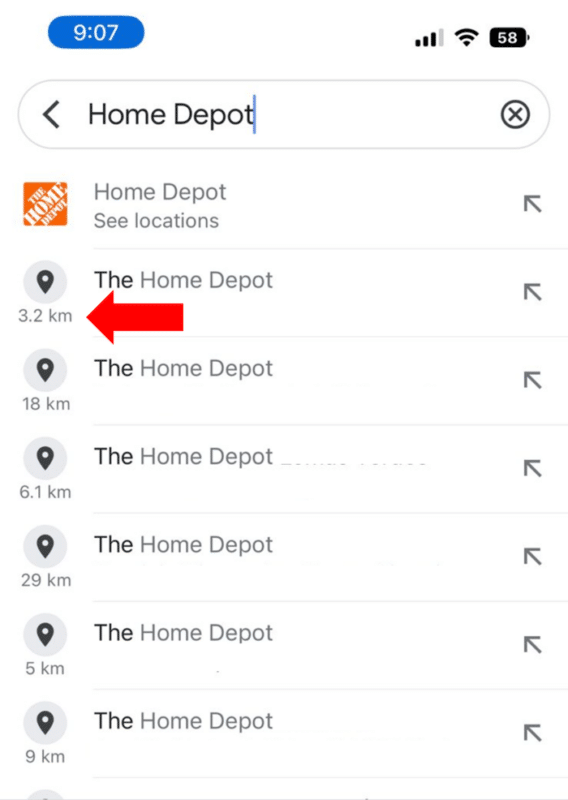 You can save a lot of time on the commute, and you can easily return the appliance if you need to swap it out for something new in the future.
Not to mention that if you decide to purchase it online and pick it up at the store, you can also save yourself the hassle of driving a few extra miles.
An Overview of Lowe's and Home Depot
Finally, it might be helpful to learn a little bit more about Lowe's and Home Depot. Even though you may not think about these differences when you walk through the store, they do target slightly different markets.
Lowe's
Lowe's was founded in 1946 and since that time, it has grown significantly. Nowadays, it has more than 1900 stores.
It tends to target professionals, such as carpenters, plumbers, and interior designers. This type of slant dictates the brands of appliances and supplies the retail store carries.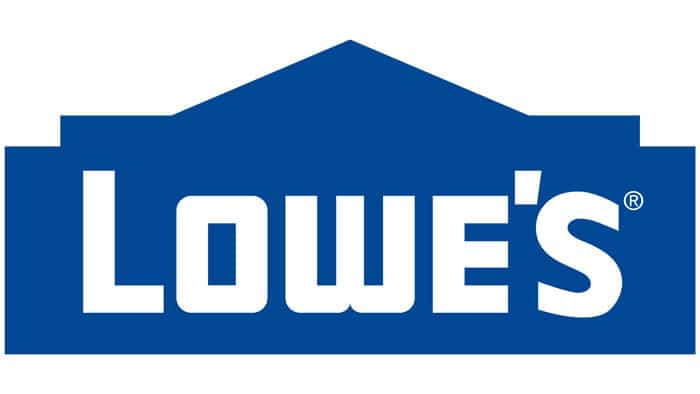 Lowe's is considered one of the biggest home improvement stores, as it continues to expand to other countries, such as Australia.
Home Depot
Home Depot was founded in 1978, and it tends to target people who are interested in doing everything themselves. For example, one of its landmark slogans is, "You can do it, and we can help."
Home Depot regularly offers workshops to help people learn how to fix things in their own homes.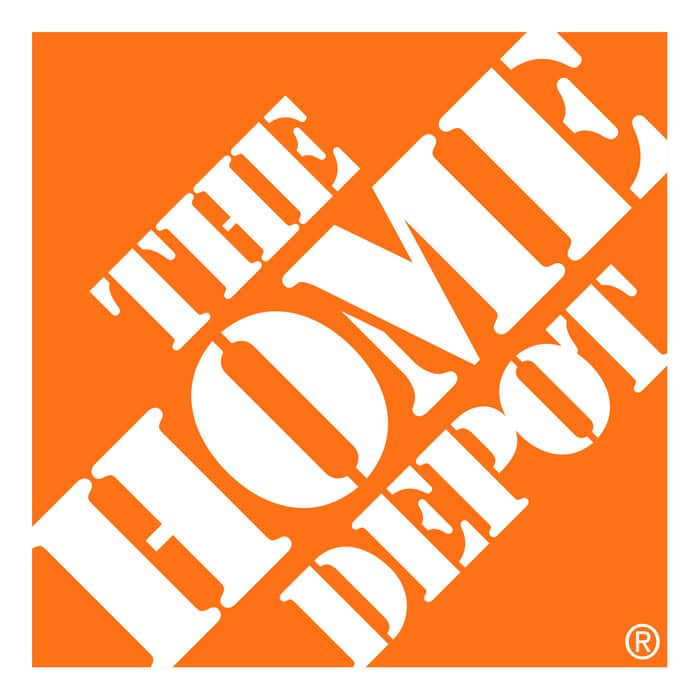 Home Depot has over 2000 stores in the US and also operates in Canada and Mexico.
Choosing Between Home Depot and Lowe's
Ultimately, there are a lot of factors to consider when you are trying to decide between Home Depot and Lowe's for appliances.
Both of them have an impressive selection of large products, and you should be able to find what you need at either of these retail giants.
At the same time, you should keep a close eye open for discount opportunities. Appliances go on sale from time to time, and this is an opportunity for you to save a lot of money.
Unless you are beholden to one of these Giants, you may want to start by going to whichever store is closer. That way, if you need to return an appliance in the near future, you don't have to go very far.
Thank you so much for taking the time to read this article. If you found it helpful, please check out our related guides below.
Have a great day!