Last updated
February 20th, 2023
Reviewed for Accuracy
We've independently reviewed this article to make sure it's as accurate as we can make it.
To find out more about our article creation and review process, check out our editorial guidelines.
Let me start off with a disclaimer.
While I'm going to share with you how to learn HVAC on your own, I'm not providing professional advice. If you want to work in the industry, you need to get the proper certification.
Having said that, there are plenty of us who like to be able to troubleshoot and maintain the appliances in our own homes. At least to the extent we're able.
To learn HVAC on your own, there are a number of resources available. YouTube videos that describe the basics. You can look for books at the library or online that will give you a foundation on the theory and practice behind HVAC. And there is a free online EPA study guide for HVAC certification.
Not sure what all that means? Stick around and I'll get into it in more detail.
Teach Yourself the Basics of HVAC Using YouTube
YouTube is a homeowner's dream.
Whatever goes wrong in your house, you can bet someone else has had a similar problem and documented it. Or better yet, some service person has been kind enough to share their expertise at no charge.
Here is a quick list of several videos I found that could help if you're wondering how to service and or maintain some of your HVAC equipment.
How to test the fan motor in your furnace . . .
https://youtu.be/x6nIEULOmZM
How to install central air conditioning
https://youtu.be/gUcvFBCn9nE
How to charge an AC unit low on refrigerant
https://youtu.be/1aRAhPQxqU4
Having something specific you want to learn helps, as this makes searching easier.
If not, you can start with the basics and work from there. Understanding each of the components is a good start. Then from there, you can look for videos that cover installation or service.
The basic components are:
Furnace
Heat exchanger
Evaporator coil
Condensing unit
Refrigerant tubes
Thermostat
Ductwork
Vents and returns
So for example, if you wanted to know how to tell if a heat exchanger needs to be replaced, you could watch something like this.
How to tell if your heat exchanger is cracked
https://youtu.be/byi6VqY63Zw
For something more comprehensive, instead of focusing on individual components, you should check out this training video:
Online HVAC Training
https://youtu.be/27uCRQ3B8r4
Learn HVAC on Your Own by Reading Books for Beginners
Since some people have a learning style that prefers reading over watching—or maybe you're like me and like to do both—here are a few books available from Amazon.
Modern Refrigeration & Air Conditioning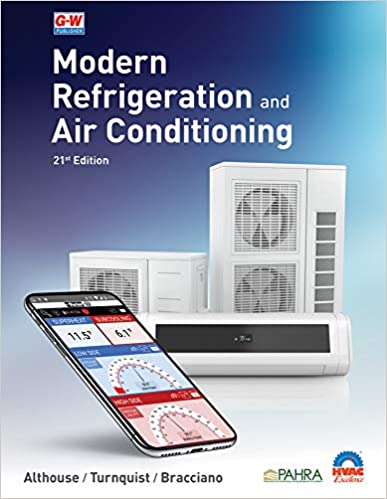 This is a great choice for someone either just beginning an HVAC career or someone who would just like to see if it's something they might be interested in pursuing.
Now in its 21st edition, it covers how to diagnose problems and service techniques, making it a great resource for newbies.
Refrigeration and Air Conditioning Technology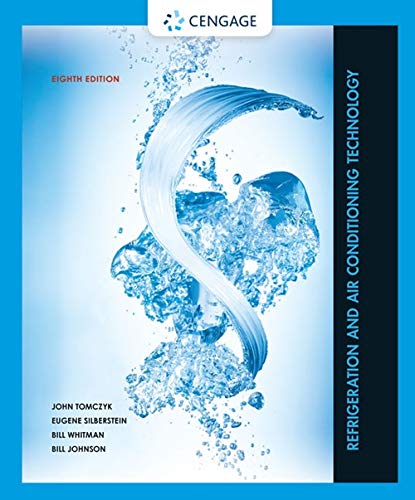 At over 1600 pages in length, this book provides hands-on guidance and practical application of the type of issues faced by HVAC technicians. From diagnosing, troubleshooting, and how to maintain HVAC systems.
Use the EPA Study Guide as a Training Tool
The EPA Section 608 Certification Study Guide
Section 608 of the EPA's Clean Air Act requires that any technician who maintains, services, repairs, or disposes of refrigerants must be certified.
In line with that, they provide a 60-page study guide to help technicians prepare. Since it only applies to air conditioning, it won't help you with learning the breadth of HVAC, but it is an important part.
Follow HVAC Forums
There are online communities for nearly everything, including HVAC. And for the most part, they are full of pros that are willing to help.
One thing to note though. Pros are fully aware of the dangers involved in HVAC and will be very careful when it comes to offering advice or guidance to someone who isn't properly trained and certified. While there is a lot to learn, some of these are not geared to the DIYer.
With that in mind, here are a few of my favorite forums.
How to Become an HVAC Professional
As indicated a few times above, if you want to work in the industry you need proper certification. Without, the chances of being hired to do any sort of hands-on work are pretty much nonexistent.
Why?
Certification provided by professional HVAC organizations proves that you have gained the necessary technical knowledge to safely perform the work needed. Making sure employees have the proper certification is a huge protection against being sued. And if they are sued, it offers a degree of defense.
A lack of certification displays a lack of credibility, which is bad for business on many levels, especially in a courtroom.
So what certification is necessary?
Every HVAC Technician Should Have the Following Certifications
NATE Certification. NATE stands for North American Technician Excellence.
In order to get this certification, you need to demonstrate your knowledge, skills, and abilities. You will need to pass a general HVAC knowledge test and at least one specialized exam.
HVAC Excellence Certification. This is certification at both professional and master levels, each with its own criteria. You will need to be able to pass a comprehensive exam for professional certification and that plus three years of field experience to attain master specialist certification.
HVAC Quality Installation Standard. To get this certificate it's necessary to demonstrate that you're able to design a complete HVAC system for either residential or commercial applications. Capabilities must include:
Duct design
Load calculations
Understanding of HVAC-specific software
EPA 608 Certification. If you'll be handling refrigerants at all, this certification is necessary. Without it, it's illegal to buy, use, and handle refrigerants such as R-22 or R-410A.
Local Licensing. Depending on where you live, your state/province, region, and city may have their own qualifications that show you meet all the requirements to work in the industry.
It's also worth joining a trade organization like RSES. They also sell training books and have their own certification tests which are very well respected. They often have local chapters and an annual convention.
Where to Get Your HVAC Training
Many community colleges and technical schools offer HVAC courses. They will require a secondary school diploma, and many of them demand a 12th-grade math credit as well. Other credits often looked for are physics and computer engineering.
General areas of study include:
HVAC design applications
Blueprint reading
Workplace safety
Sheet metal fabrication
Study of local gas and electrical codes
You can also look for online programs such as the one at Interplay Learning. They have a personal HVAC training course that offers both foundational and advanced courses. And they have a 14-day free trial, so you can see if it's right for you.
Conclusion
There are many reasons why someone might be wondering how to learn HVAC on their own. Being able to look after your own equipment or help friends and family, for one.
But any industry that relies on electricity, fuel, and refrigerants can be dangerous, which means proper training is necessary. And if your goal is to start a career in the industry, you need certification.
Hopefully, some of the information above helped you. Why not check out the related articles below? Maybe we can answer some other questions as well.