Finding Which Coravin Model Is Best For You [Owner Guide]
Coravin have revolutionalized the wine industry. All of a sudden we can pour glasses from bottles without causing the entire bottle to deteriorate.
However, Coravin produce a good number of different models. And all of them essentially do the same job. But at quite different price points.
So which one should you get?
I was stuck on this for a while, so I've researched each model and summarised them below. In short:
The four main Coravin systems are Models Three, Five, Six, and Eleven:
Model 3 is the most basic, and is only sold as a base system.
Models 5 and 6 are a step-up in quality. 5 is a basic version, intended for restaurants and wine sellers.
Model 6 is an elegant version for the home user, available in different colors with good accessories.
Model 11 is the highest quality – an automated version that efficiently controls pouring and gas use – connected via an app on your phone.
I've also compared them quickly in the table below.
Note: I've also listed Models 1 & 2, though these are mostly outdated now.
Coravin are also running some fantastic sales at this time of year. Check them out here:
That's the brief summaries, anyway. Read on for more detailed reviews.
Note: this post may contain affiliate links, meaning when you click the links and make a purchase, we receive a small commission.
A Look Into Each Coravin Model
Which Coravin Model is Best For You?
Well, that's a lot of different models! What about a final summation?
In short, I'd recommend the following:
If you're a trade partner, I'd consider getting the Model 5 for the cheap discount.
If budget is no issue, get the Model 11. It's automation makes for great ease of use and peace of mind. Not to mention the amazing looks and other benefits.
If budget is a major issue, get the Model 3. You still get the exact same system as the other models, only without the frills which add to the price tag.
If you're looking for the best solution to enjoy Coravin while still getting the most from it, get the Model 6. It's the best all-rounder to get the most out of your system without a super high price tag.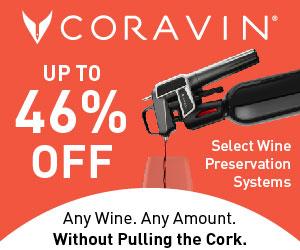 Here's the overall comparison table again, just in case that helps:
Conclusion
Coravin have developed an amazing system – one that I hope every wine lover gets to enjoy.
I hope this quick guide has helped clear up the differences between the various models that they offer.
If we've helped you find the right model for you, I'd love to hear from you via our contact page! It's always great knowing we've helped someone find the right purchase.
Otherwise, please consider supporting us by checking out some of our related content below.
Thanks for reading, and have a great day!
Cheers,
Craig