Finding the Perfect Underlayment for Vinyl Flooring [Guide]
So you've done all your research, focused on your needs, factored in your wants, and finally decided on vinyl flooring. Good choice! Now the next step is finding the perfect underlayment for vinyl flooring.
And I hate to break it to you, but this can be just as tricky as deciding on your flooring was. But have no fear. I'm here to provide all the info you'll need to make a wise and informed decision.
Whether you use an underlayment will depend on a combination of your subfloor and vinyl flooring. First, see if your flooring manufacturer has a recommendation and follow that. Vinyl over pre-installed cushion-backed vinyl or below-grade tile doesn't require underlayment. Every other combination does require it.
Okay. That's the short answer. Read on for the long answer.
Do You Need Underlayment for Vinyl Flooring?
We've already established that the answer to that is maybe. Not a very satisfying answer, right?
That's okay. I'm about to hit you over the head with every little bit of info you could possibly need.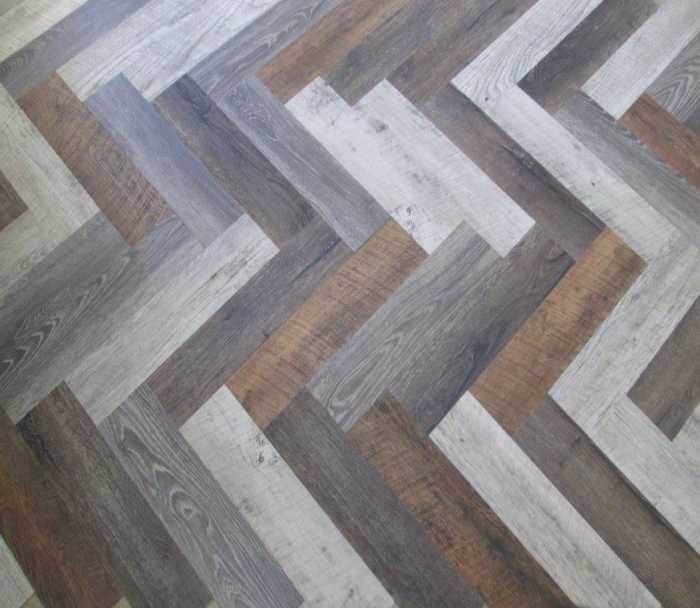 First of all, let's be clear about the different types of vinyl flooring.
Vinyl plank flooring
Vinyl sheet flooring
Peel and stick vinyl tiles
Vinyl Flooring Types and Applications
| | |
| --- | --- |
| Vinyl planks | Will provide you with a floor that has a richness and texture much like hardwood at a fraction of the cost. |
| Vinyl sheets | Are perfect for larger areas where ease of maintenance is a concern. |
| Peel and stick tiles | Are excellent for small spots like bathrooms. They are easy to cut and install. |
For the most part, the following information will be specific to vinyl plank flooring.
How to Know if you Need Underlayment
It's going to depend on your subfloor—whether it's a true subfloor like concrete or plywood, or if you are putting down new flooring over your existing flooring.
If your existing floor is either a type of below-grade tile or cushion-backed vinyl, you won't need to use an underlayment. If you are putting down vinyl planks over hardwood, vinyl that doesn't have a cushion back, or a concrete subfloor, you do need to use underlayment.
What Type of Underlayment Should You Use?
Again, it's another "it depends" situation. Your choice of underlayment will depend on your subfloor.
Existing Flooring
The following will apply despite the type of floor. Tile, vinyl, or hardwood.
You don't need to worry about a moisture barrier in this case, but you do want an underlayment that will provide both cushioning and sound absorption.
Concrete Subfloor
There is no getting around the fact that concrete is hard and rather jarring to walk on. So consider an underlayment that provides some extra cushion. It's also a good idea to choose an option that adds moisture protection and insulation since concrete can be damp and cold.
Plywood Subfloor
Look for an underlayment that has sound-absorbing properties and a little cushioning. Unlike a concrete subfloor, a moisture barrier isn't necessary.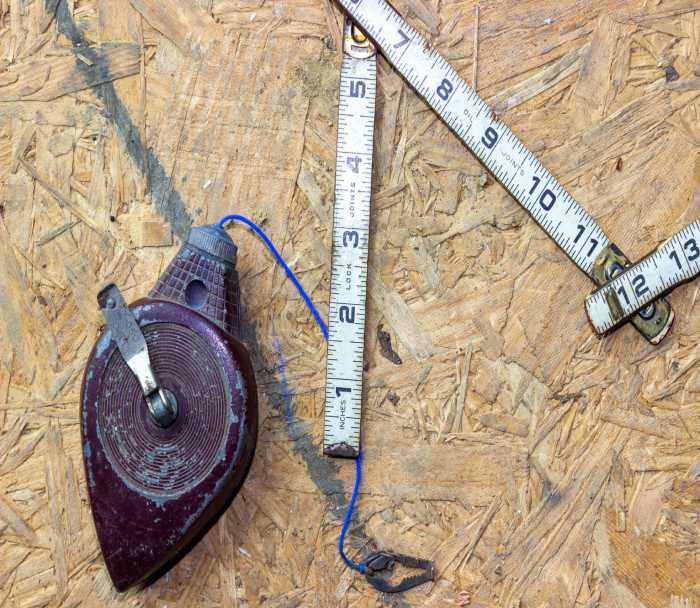 Why Installing Underlayment Under Vinyl is a Good Idea
There are several reasons why underlayment is always a good idea.
It can act as a moisture barrier
It can hide bumps and grooves in the subfloor
It provides cushioning
It insulates against the cold
It provides sound deadening properties
Moisture Barrier
Vinyl plank flooring is already known for its water resistance, but that doesn't mean you should be without caution when it comes to areas where leaks and flooring could be issues, like:
Bathrooms
Kitchens
Laundry rooms
In any of these spots in the home, having an extra layer of waterproofing just gives you an extra layer of peace of mind knowing water won't penetrate through to your subfloor and potentially cause structural damage.
Hide Your Bumpy Subfloor
It can be hard to get a perfectly smooth subfloor. Unfortunately, any little imperfection that was missed will absolutely be noticed when your flooring is down. And as if that isn't bad enough, you'll be able to hear them as well. If the subfloor isn't smooth, any time anyone takes a step on that spot, it will make a crackling sound.
An underlayment will hide imperfections, making them invisible and soundless.
Add a Little Cushion
As mentioned above, hard floors are hard. And for some, this can be a big problem, since it causes them pain if they're on their feet on them for too long. This is why you often see cushy mats in front of the kitchen sink or other spots you might stand for extended lengths of time. Now imagine that cushioning everywhere you walk, stand, or kneel.
No More Cold Floors
One of the biggest advantages of broadloom is the protection from the cold you get from it and the under pad. You can walk around your home in your bare feet without freezing them off. A proper underlayment under your vinyl or any other hard flooring option will help to solve that problem.
Sound Absorption
If you have a busy, noisy family and pets and hard floors, you're probably familiar with the racket your floor can make. You can go a long way to solve the problem with the proper underlayment since it will help to absorb some of the ambient sounds in the room. And if you live in an apartment or condo, this can be especially helpful.
What about Pre-attached Underlayment?
In case you've skipped down to this section, there are some very valid reasons to use an underlayment. Here are a few.
Noise reduction
Hiding the imperfections of your subfloor
Moisture protection
If you're looking to do a quick and easy DIY install, planks with a pre-installed pad seem like an excellent idea. Even if there is an extra cost, there is a lot less work.
However, it's not necessarily as good as it sounds. Because by adding the underlayment in this fashion, you actually take away the above-mentioned benefits. Maybe not in their entirety, but to a large extent.
Since your underlayment will have a gap between each plank or tile you lose the properties of insulation. You lose the moisture barrier because it cannot move through the cracks. And finally, not as much sound is absorbed.
So if you need underlayment and were considering the pre-attached option, give it some thought first.
Conclusion
You've made a great choice and spent money on expensive flooring. Protect your investment and find the perfect underlayment for your vinyl flooring. Check how much vinyl flooring costs.
First, see what the manufacturer says about underlayment options. Pay attention to anything they will say can void your warranty and follow their instructions. From there, you can follow the guidelines above and choose your underlayment based on your needs.
Thanks for sticking around until the end. Why not check to see if there is anything else we can help you with in the suggestions below?