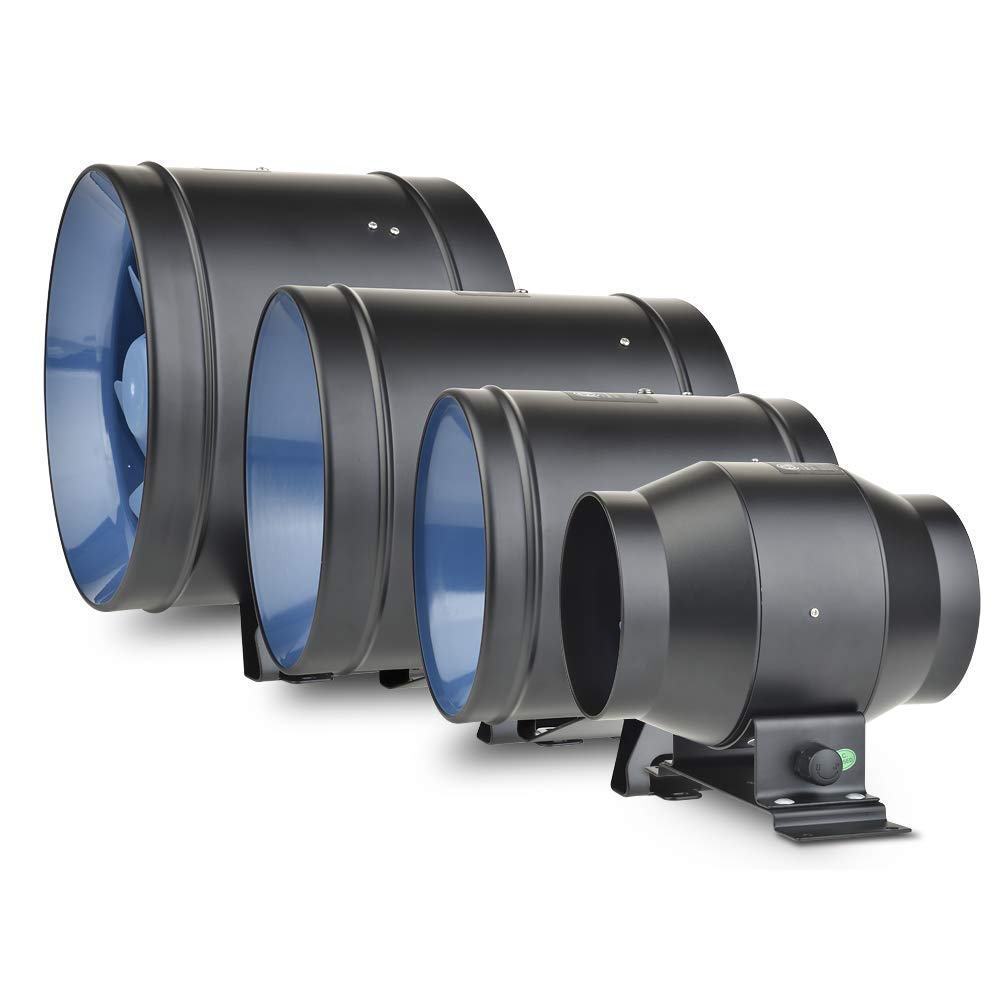 4 Quietest Inline Duct Booster Fans For Rattle-Free Cooling
Picture the peace of mind from your ventilated space maintaining the right temperature. The Quiet Inline Fans covered in this list will get you just that.
They're a subtle, silent solution to keeping a space well ventilated and at the perfect temperature. They'll help circulate fresh air, give your heating/cooling a boost, or just exhaust small workspaces when you're busy on the latest project.
There are a few top options out there to choose from. I've put this quick guide together to help you find the perfect inline fan for your space.
Not sure exactly what you need? Check out the quick Buyer's Guide I've included after the reviews.
Quietest Inline Fans
Stuck with a loud inline fan?
If you're shopping for a 'quiet' fan because yours is too loud, then maybe I can save you a bit of money. There are quite a few simple 'DIY' ways to help reduce the noise from an inline fan.
(These tips can also help if you buy one of the quiet fans from this list and want to make it super quiet!)
Below is a great rundown by the guys from the 'Monster Gardens' YouTube video. They are:
Place the fan in a box (cardboard or otherwise).
Hook it up to a speed controller and set the power lower
Hang the fan instead of having it on the ground/table to prevent vibration.
Make use of insulated ducting like this one from ThermaFlo.
Use 'Neoprene' duct clamps which dampens vibration.
Apply a duct silencer (acts like the silencer on a gun).
Don't already have a fan? Don't worry! Not all fans are as loud as the beast he's got in that video. Especially not the ones on this list.
Two quick points before we get into the reviews:
With multiple duct sizes, I've focused on recommending 'ranges' of models that come in different shapes and sizes.
The reviews are based on 6" ducts as these are the most common.
Let's dive into the top ranges of the quietest inline duct booster fans!
---
Looking for a workshop fan? Consider these blower fans, perfect for keeping things dry and ventilated.
Quietest Inline Duct Fans - Reviewed
Finding Your Best Inline Duct Fan
There's a few important aspects to consider if you're umming and ahhing about what you want your inline fan to do for you. Think about how each of these factors apply to your space:
Power.

Defined in CFM (cubic feet per minute), this should roughly equal the cubic feet (

heightxwidthxbreadth)

of your space. Add around 10% more if you're cooling a room that has direct sunlight or hot summers, or heating a room that's quite drafty, etc.

Placement

. Is the fan going to be visible? If so, it might be worth getting one that looks good. If not, focus on function not form. Is it going to be easy to reach the controls? Do you need a remote-control or can you easily change dials that will be on the fan?

Reliability.

Is this a small project, or will you need peace of mind that the fan will last for years? If so, look for a great (2-year+) warranty.

Quietness. Just how quiet does it need to be? If so, be prepared to not only get one of these super quiet models, but also use the tips in the introduction to help reduce noise further.
Conclusion
Inline duct fans are a must for any small space you want to keep fresh or at a constant temperature.
These quiet models mean you can have that peace of mind without the WHIRR of a loud fan.
Grab one of our top recommendations, along with the tips outlined in the introduction, and you'll have a fan so quiet you could sleep next to it!