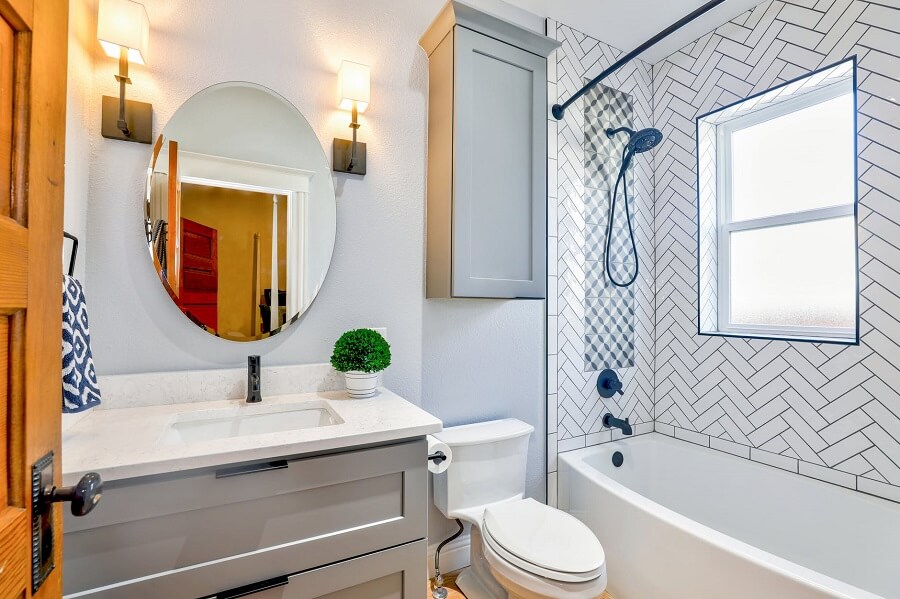 Quietest Bathroom Extractor Fans
WHIRRRRRR. Is that the sound you get when you enter your bathroom? It doesn't need to be. Check out these super quiet bathroom extractor fans, and start answering nature's call in the silence of a calm forest. (Beautiful trees and cute forest animals not included).
Jokes aside, bathroom extractor fans are a bit of an outlier in appliances. With the top models, you are paying a lot of money to not notice something. Who would ever want to pay for something they can't show off? A smart homeowner like you would, of course!
A quiet extractor fan may not be noticeable, but the calmness of your bathroom sure will be. Friends tend to realize there's something different but can't quite put their finger on it. That's the quality of your fan.
In this article, I've hand-picked the quietest bathroom extractor fans on the market. I've recommended for three different areas:
Quietest
Most Powerful
Most Luxurious
Best Value
Each of these models are solid buys, and I've no hesitation in recommending them to you.
If you're not sure what model is best, there's also a quick 'buyer's guide' after the reviews. I cover all the important features to look out for.
How quiet are we talking, exactly?
These extractor fans are rated by volume using 'sones'.
Sones are simply "a unit of loudness".
Now I don't know about you, but I've only ever heard sounds measured in decibels. For anyone else as confused, I found this handy conversion table:
| Description | Sound Pressure [dB] | Loudness [Sone] |
| --- | --- | --- |
| Major Road, 30ft away | 80-90 | 16-32 |
| 1 Car, 30 ft away | 60-80 | 4-16 |
| TV | ~60 | ~4 |
| Normal Talking, 3ft away | 40-60 | 1-4 |
| Very Calm Room | 20-30 | 0.15-0.4 |
| Rustling Leaves/ Breathing | ~10 | ~0.02 |
Thank you, Wikipedia.
From the table, a half a sone maximum would be a sweet deal. With that in mind, I've made sure all the extractor fans I recommend are rated 1.5 sones or below.
While I am focusing on quietness, there's plenty of other factors to consider in a good bathroom extractor fan:
Cost
Size
Ease of Installation
Warranty
Power
Features
Think about what else might be important to you, and it'll be easier to find the model which will make you the happiest.
Quietest Bathroom Extractor Fans
Conclusion
Bathroom extractor fans are one of those hidden appliances that can make or break a bathroom. There's nothing worse than your quiet time being ruined by a horrible machine-like sound the whole time!
I hope that one of these quiet bathroom extractor fans has jumped out at you. After the hours of research, I'm confident any one of these fans would be right at home in your bathroom.