Corded vs Cordless Impact Wrenches – A Simple Comparison
Impact wrenches are handy and helpful tools.
They help you perform a variety of tasks at home or work. Especially if you work in the home renovation and improvement business. They allows you to tighten and loosen screws, nuts, and bolts without any effort. They provide you with sufficient strength and torque so you need only apply minimal power. This is why all homeowners should have one.
However, there are two types of impact wrenches: corded and cordless. So, which one should you get?
I've compiled this article to help you understand the difference between the two variants of impact wrenches. It'll also help you decide which one is best for your applications.
So, are you ready? Let's dive in, then!
Brief Description of Corded and Cordless Impact Wrenches
As the name suggests, corded impact wrenches require the presence of a wall socket or power outlet. This may limit their usage or practicality, but we'll get to that later.
On the other hand, cordless impact wrenches come with a battery that powers it for some time. The battery's power rating may also impact its power and performance time.
Now that you have a brief idea of the two, let's check out the basic differences between the two.
Understanding the Difference Between Corded and Cordless Impact Wrenches
I've based the comparison on various factors that are typically used to weigh corded and cordless power tools.
So, have a look at these factors and see which one you can buy for your home or work.
Power Supply
For cordless impact wrenches, almost all products are powered by lithium-ion, or li-ion battery packs. They allow the wrench to run for a long time, while also ensuring no compromise on their power output.
These batteries are lightweight, so they don't add too much to the weight. This helps you use it for longer without feeling any fatigue.
However, you should choose cordless impact wrenches that have interchangeable batteries. This way you can easily replace the battery.
Corded impact wrenches are only usable when you connect the plug to the socket. You don't have to worry about them stopping mid-job.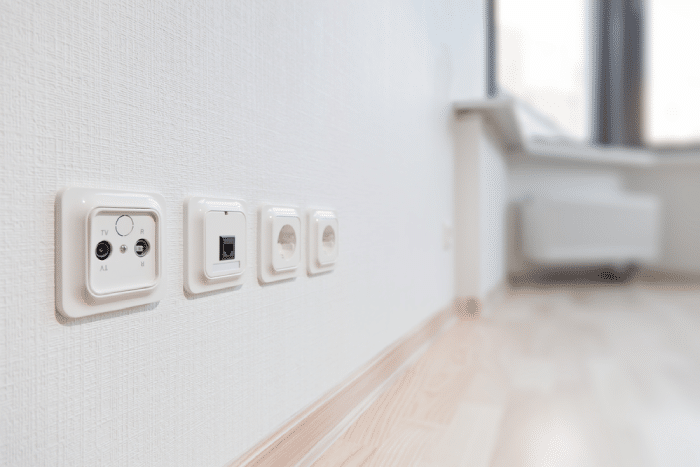 Portability
A corded impact wrench has a specific work radius, depending on the cord length. If the cord is 3 metres long, you won't be able to move it past this distance.
Plus, you can also trip over wires, especially if the cord is taut all the way. The only thing you can make this better is by buying an extension cord.
Using a cordless impact wrench gives you portability. You can move around without the fear of pulling or yanking wires. They're also suitable for tight corners and areas where a power socket isn't easily accessible.
Storage and Transport
Cordless impact wrenches are smaller and take up less space. This also makes them easy to store in cabinets, shelves, drawers or in your tool bag. Plus, it's easy to carry a cordless impact wrench to perform on-site work.
Although cordless impact wrenches have battery packs, you can detach the battery for easy storage and transport.
The cord takes up more space than the cordless variants. One sensible method is to tie up the cord when you're storing your wrench.
If you get a corded impact wrench with a detachable wire, then make sure you keep it safely inside your tool box.
Performance
Since cordless impact wrenches run on Li-ion batteries, they provide less power. Whether you're looking to tighten or loosen screws or bolts, a cordless tool will never offer the same power.
It'll succeed in making the nut loose or tight, it'll require more time.
On the other hand, corded impact wrenches provide you with constant power. This gives them greater torque and power. This torque helps you work efficiently and with precision.
Comfort
Typically, both corded and cordless impact wrenches provide the same amount of utility and comfort. But, a cordless type comes with a battery pack, which can make it a little heavier.
On the other hand, corded impact wrenches aren't as heavy as the cordless ones. They can easily be operated with both hands.
Therefore, the comfort level is nearly the same with both corded and cordless impact wrenches.
Price
Although corded and cordless impact wrenches are essentially the same, their prices aren't. There's quite a difference in their prices.
According to a rough estimate, corded power tools may cost anywhere from $50 to $100.
Whereas cordless ones can cost anywhere between $250 to $400.
Although there's a big price difference between the two, cordless impact wrenches have features that help you get the work done much faster.
Additional Features
Each product has a few additional features.
One handy feature is the presence of LED lights near the head. These allow you to work in low-light areas and also clearly see the space you're working on.
If you're going with cordless impact wrenches, make sure to choose one with interchangeable or removable battery packs.
You can remove them for charging or storage, and also replace them with a new battery pack when the current one runs out.
Corded vs Cordless Impact Wrenches – Which one to Choose?
To make this choice easier, you have to consider the usual applications for your impact wrench.
If you think you'll only need it once or twice a year, then you can make do with a corded impact wrench. The same goes if you won't need to take it out of the house for any task.
However, if you also use it outside the house and take it with you for jobs, then a cordless impact wrench is recommended. Moreover, it'll also help you around the house.
Cordless impact wrenches don't need to be connected to any power supply or wall socket, so you can use them in any way you want.
If you work in tight spaces with no electricity, then a cordless impact wrench is your best bet. Remember, they won't have the same power-output as the corded ones!
Conclusion
There are various power tools that come in handy around the house. An impact wrench is an essential tool to have on-hand. You never know when you might need it.
If you own an impact wrench, whether corded or cordless, and know how to operate it, you won't have to call a handyman to do your work. You can simply do it yourself.
I hope this article helps you understand the difference and choose between a corded or cordless impact wrench.
If you like reading information like this, check out our other similar articles.
Thanks a lot for reading, and have a great day!
-Craig