Coravin: Comparing Model 1 vs Model 2
You can probably tell a lot about a person based on what their favorite kitchen tool is. Is it a vegetable peeler, can opener, or rolling pin? How about a corkscrew?
Did you know the first corkscrew was patented in 1795? We're way beyond that still useful—and used—but primitive tool. But more on that later.
The 21st-century wine opener is what we're mainly interested in here. Specifically, I'm going to give you a detailed comparison of Coravin Model 1 vs Model 2. These are the original models, but they're still quite popular.
While there are several differences between the Coravin Model 1 vs Model 2, the most significant difference is the rate at which they pour. The needle, which is inserted into the cork, has thinner walls in Model 2, allowing for a 20% increase in pour rate over Model 1.
Read on and I'll provide a few more differences between the two further down the page.
But first, let's look back at that first corkscrew to see just how much things have changed.
Note: this post may contain affiliate links, meaning when you click the links and make a purchase, we receive a small commission.
The Evolution of the Corkscrew
I mentioned that the corkscrew was first patented in 1795, but the first corkscrews were around far before that.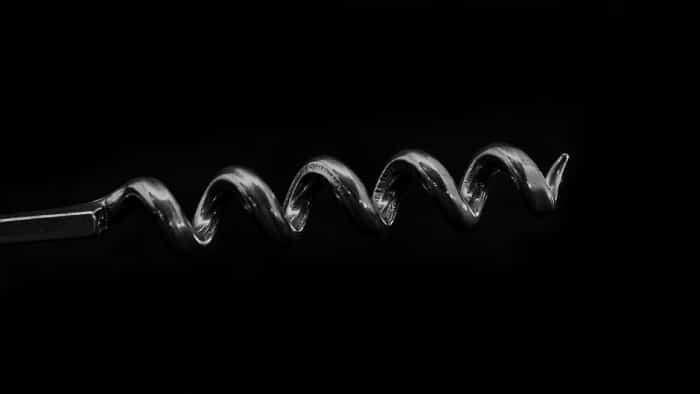 It's back in the 1680s that we find the earliest references to corkscrews, or something called "steel worms." And why in that decade? Because it was around that time that wine first began to be bottled and corked.
Clearly, there had to be a way to get the corks out of the bottles!
The "steel worm" was actually a take on a tool called a gun worm that gunsmiths created to clean the barrel of a musket.
Since then, in more than 4 centuries, inventors continue to improve upon those first crude designs. To the point where, in 2011 Coravin was founded, entering us into a whole new generation of wine bottle opens. One that really doesn't open the bottle.
My, how far we have come!
Wine Preservation Systems
What's unique about Coravin Models 1? Or Model 2, or any of the subsequent models?
Well, they're obviously much more than a corkscrew. They're also much more than a wine bottle opener. Coravin Model 1 and Model 2 are part of a category known to wine enthusiasts as wine preservation systems.
These systems are special and coveted because they allow wine drinkers to have a sample, sip, or an entire glass without needing to worry about what will happen to the rest of the bottle now that it's been opened.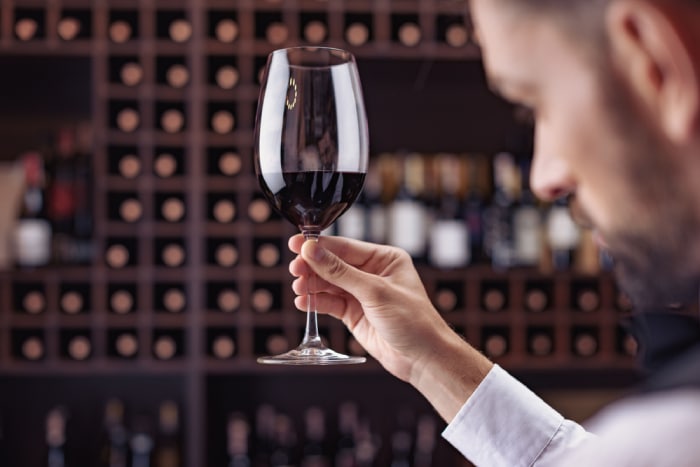 This is groundbreaking for the single that lives alone and the pregnant couple where only one of them can drink.
Now let's dig into the Coravin Model 1 vs Model 2.
The Differences Between Coravin Model 1 vs Model 2
As is often the case when a new and somewhat revolutionary product is released, the model that succeeds the first may have some refinements or additional features.
Is that true for the Coravin Model 1 vs Model 2? Let's look at the differences, and then decide how those differences may impact your buying decisions.
Coravin Model 1
This is the base model and while some would say it's showing its age, it's still a great choice for those wanting to try a wine preservation system without breaking the bank.
There is nothing complicated about its simple three-step process. Coravin works by inserting a thin needle through the cork and extracting the wine through there. Once the needle is retracted, the small hole should seal shut again.
There is no limit to the pour. Whether you're just pouring a splash for a sample taste, a glass for just yourself, or multiple glasses, what's left in the bottle maintains its quality.
Coravin Model 1 Pros & Cons:
| | |
| --- | --- |
| Pros | Cons |
| Innovative technology | Argon cartridges cost about $10 each and only last for about 4 bottles |
| Reasonable starting price (make sure to look for deals) | It only works with natural, not synthetic, corks |
| Simple, 3-step process. Insert the needle, tip the bottle, and pour | If the temperature of the bottle and cork is too low, the cork may not seal back up again |
| Lightweight and durable | |
| | |
Retail Price: US$199.95
Coravin Model 2
The successor to the original Coravin Wine System brought some refinements and enhancements.
One favorite change mentioned by users is the classier look over Model 1. It has some nice design improvements, most notably the metal accents, making it not as plasticy looking as the original model.
The grip in the second model has been redesigned as well. Model 2 comes with a rubberized grip, making it easier to handle.
Lastly, the needle has been upgraded as well, including the ability to lock it in place.
Coravin Model 2 Pros & Cons:
| | |
| --- | --- |
| Pros | Cons |
| A 20% increase in pour rate due to a redesigned needle | More features mean it's more expensive |
| The Properfit Clamp has been upgraded | Potential issues due to cork quality |
| Ergonomic handle | |
| New, metallic look | |
Retail Price: US$299.95
So, how should you view these differences? Is the 1st or the 2nd model the right choice for you?
Coravin Model 1 vs Model 2: The Moment of Truth
Which will it be? Which is the winner in your book? Let's compare their main features.
By that, I mean how fast it makes it to your glass. If you're pouring your first glass after getting home from a bad day, this could be a make it or break it feature.
As already mentioned above, the needle in Model 2 was redesigned, making its walls thinner. The effect of this is an increase of 20% in the pour rate.
Is the increase in price negligible when compared to how fast you can drink your wine? Only you can answer that. Speaking for myself, this would compel me to buy the 2nd model.
The clamp is the part of the appliance that fits around the bottle. And it will adjust in size.
In Model 2, Coravin decreased the tension of the clamp. For users, that means that they don't need to use more force than they may be comfortable with to open it and put it around the bottle.
Will this matter to you? If you spend a good part of your daily exercise time working your hands out with a gripper, probably not. If you have weak or arthritic hands, this would definitely be a strong selling point.
The handle that operates the clamp has also been redesigned. With the new shape, it's more comfortable to wrap your hand around and squeeze.
Like above, this may or may not be an important feature for you.
Improved Capsule Load Cell
This is the cup that holds the argon gas capsule.
Unlike the other features where choice and preference may have more bearing on your decision, this feature improvement is a significant quality improvement. Meaning that it makes the Coravin Model 2 a clear winner, at least in my opinion.
Model 1 had a problem—at least for some—with users not knowing when the argon gas capsule was fully closed. Model 2 addresses this problem.
Conclusion
So, after much discussion of Coravin Model 1 vs Model 2, which one is right for you?
Choose Coravin Model 1 if:
You are budget conscious and looking for the lowest price
You don't care about pour rate
You've got a strong grip
Choose Coravin Model 2 if:
You don't mind spending $100 more
A faster pour rate is important to you
You have weaker, smaller, or arthritic hands
Thanks for reading! I hope this will help you make a better-informed purchase decision. And while you're here, why not check out the related articles below?